Everyone has heard the old saying: "new year, new lounge" … right? The new year always brings a renewed focus on the self as we discuss what sort of improvements we would like to see. When it comes to our homes, it's also worth approaching it with the same rigour – after all, the state of our homes is intimately tied with our own wellbeing.
That's why, now that's 2019 firmly planted, it is time to revisit your lounge – the heart of every home. Our lounges should be inviting places, where we're able to unwind with our friends and family. The perfect lounge is one that invites you in to read, recharge and relax. With these following trends in mind, you'll be on track to create a lounge fit for the new year.
Warm tans and beige tones as anchor tones
Warm neutral shades – beige, taupe and tan – continue to dominate colour palates into 2019. The reason is simple: as far as neutral shades go, tans and beiges serve as excellent anchors, inviting splashes of colour or pattern through mindful accessorising. While grey is so 2000s, and black and white can be too harsh, beiges and tans serve as a nice middle-ground, bringing depth and warm to interior spaces.
The best way to approach this would be to begin with paint. Underpinning your living room colour scheme with warm neutrals allows space for bold couches, feature walls (i.e. statement walls) with outrageous wallpaper, and tasteful accessories. Consider neutrals as your key tool to help frame the more eye-catching moments in your lounge. However, avoid going for tans that are too saturated – you don't want to look like you've stepped into 2019 via the 90s.
Brass metals
Brass is back. This warm metal goes perfectly with the tans and beiges that continue to anchor our colour palettes. Brass is sexy, inviting, utilitarian and sophisticated. Less gaudy than gold or silver, brass takes on a beautiful patina over time, and polishes up brilliantly.
Fixtures, chandeliers, and coffee tables are excellent places to begin experimenting with this delicious metal. We stock the beautiful Elle Marble & Brass Coffee Table, guaranteed to bring sophistication to your living room.
Bold, colourful or patterned sofas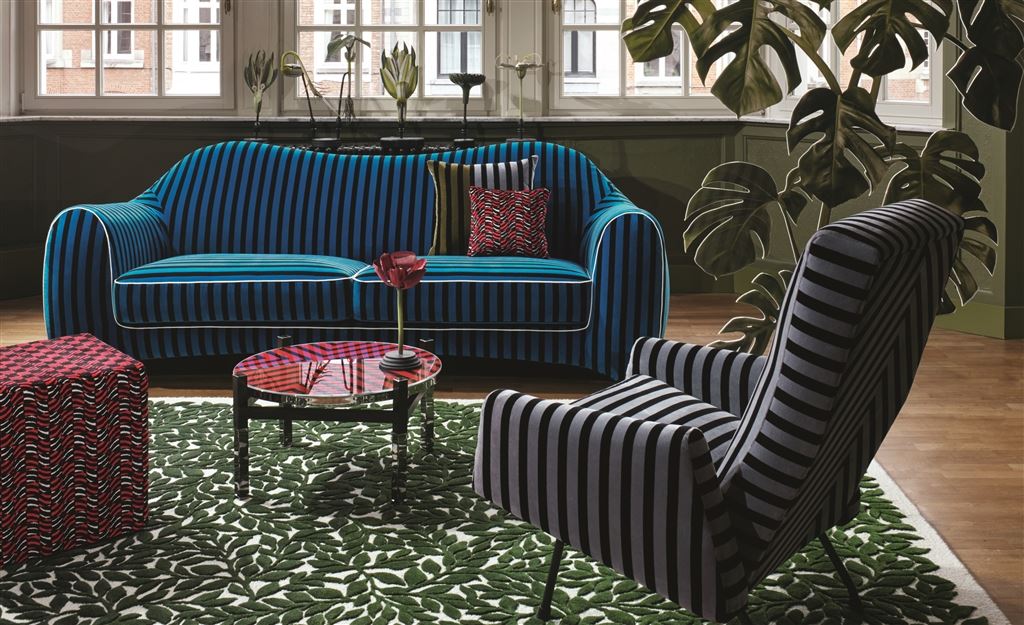 If the lounge is the heart of the home, the sofa lies at the heart of the lounge. The perfect place to stretch out and watch television, read a book or just relax with friends, it's important to get right your sofa right. Comfort should be key, but you also want to keep an eye out for this year's trend of bold, colourful couches. Traditionally couches were neutral spaces, much like walls, to be dressed up with colourful throws and pillows. Now, it has become the feature piece itself.
From our own range, we particularly like Kovacs' sofa, the Grace. With the freedom to choose your own upholstery fabric, you have the scope to go as wild (or tame) as you feel. We'd choose a deep, sumptuous blue velvet or deep forest green to bring warmth, depth and charm to your space.
Local designers, local artisans, and upcycling
This year it is also all about supporting local artists and artisans and mixing in the old with the new. With a continued focus on the environmental impact of human consumption, it pays to be mindful of how we consume products. Supporting local designers and artists is one way to keep the carbon footprint of our interior obsessions low.
Likewise, focusing on upcycling older furniture is a great way to help out while staying on trend. Mid-century furniture continues its dominance, and with scores of beautiful shelving, old-school liquor cabinets, coffee tables out there ripe for finding. And, in theme with 2019's focus on brass, beautiful fixtures can be had for dollars if you know where to look - all you'll need to do is polish. So, get to your local market or junk shop and get digging!
Allium Interiors can help out with this as well. If you have some beautiful furniture that needs to be repaired and refreshed for 2019, we can help. We offer repair and re-upholstery services to bring your pieces back to life, in line with 2019 trends.
As you create and recreate your living room's interior design, you'll find the most vital piece of furniture for your lounge is something old, something upcycled. Traditional interior design wisdom stressed cohesion when it comes to trend – but when it comes to local designers and upcycled goodies, the best lounge ensembles are those put together with playful confidence. After all, it's your lounge – it should reflect who you are.
Continued Bohemian influence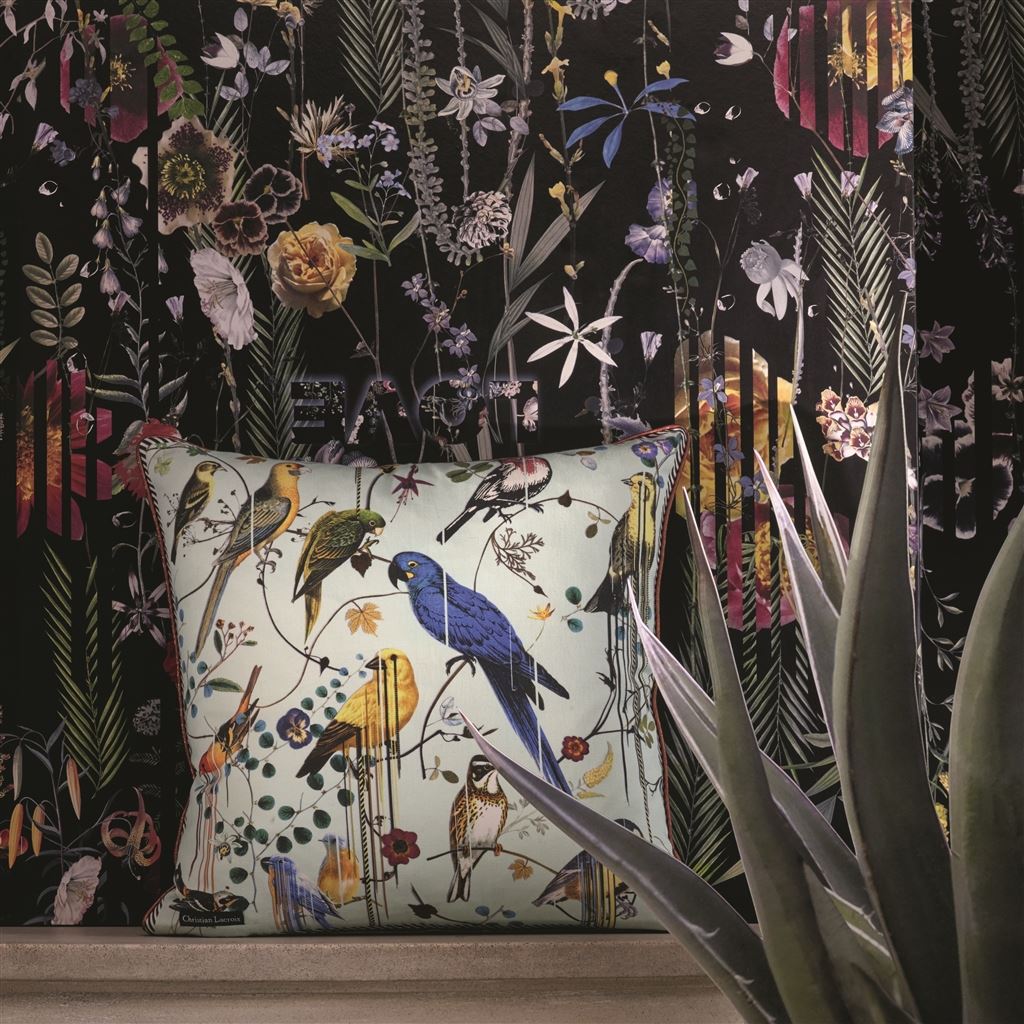 Right in line with borrowing from yesteryear when it comes to furniture and fixtures, the boho trend continues to hold strong. Many consider this a trend, but a lifestyle seems like a more apt description – because isn't bohemian living about being carefree and relaxed?
Bring this style into your living room with a focus on rough textures, bold paisley prints, flowing fabrics and saturated pastel colours. But, like some of the other trends here, this doesn't have to be a style you throw yourself into completely. Tasteful touches, from local art and hand-crafted ceramics, through to carefully considered print cushions (we love Christian Lacroix's designs), will make a subtle but game-changing impact.
Are you ready to bring your living room into 2019? 
It's no secret that, here at Allium Interiors, we live and breathe interior design. Having a living room that empowers you, recharges you, and a living room that welcomes you in is one of life's great joys. That's why we are so excited about this year's trends. At the core it is about crafting a space that is welcoming, that encourages you to inhabit it. If you are looking for advice, don't hesitate to talk to the specialists of interior design in Auckland about how we can make your living room the perfect space for you.