The moment we saw the Brian Tunks cut glass collection, we knew we needed it in the store.
A renowned Australian artisan, Brian Tunks is creative director at Bison Home. He spent his early years exploring and immersing himself in the art and history of antiquity. This passion translated into his creative work that has become coveted worldwide.
His brilliantly designed, hand-blown and facetted glassware reflects his unique style. Tunks very proudly collaborates and produces with studios in Thailand and India.
We love the unique nature of these individually made pieces, and celebrate the artisans who create such beautiful objects. A natural feature of the faceted glass is the raw textured surface. The smooth exterior is hand-cut which gives it a time worn finish and when light shines on the glass, they have an ethereal allure.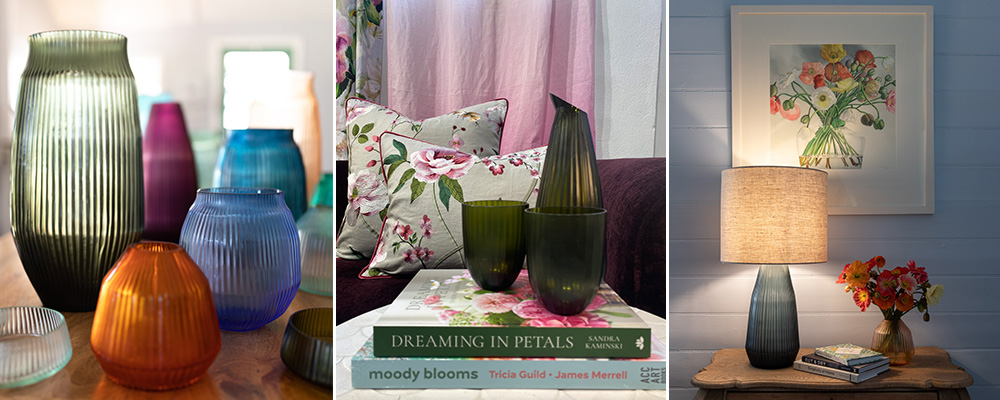 Beautiful and functional they will make a statement in many settings. Carrying a floral arrangement as a dramatic table centrepiece or simply placed on a coffee table tray as a rather luxurious touch.
Even the utilitarian items such as the cut glass table lamps look like a pieces of art, casting light on an entry hall console or a bedside table.
We find the rich colours combine beautifully with the many statement cushions we have in the store.
Each unique piece is something you can use every day and both looking at it and using it will be a pleasure.
Pop into the store to see the range of Brian Tunks glass.